Ray Cardenas Field
---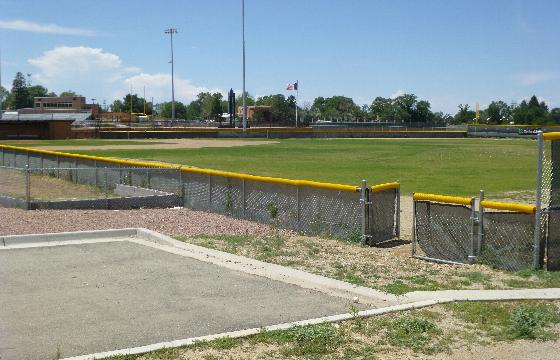 A look in at Ray Cardenas Field from beyond right field, Jul-2014.
---
Quick Facts:
Location: Gusdorf Road between Cruz Alta and Albright Street, Taos, N.M.
Opened: Unknown
Home team: Taos Blizzard, Pecos League (2013-14)
Capacity: Unknown
---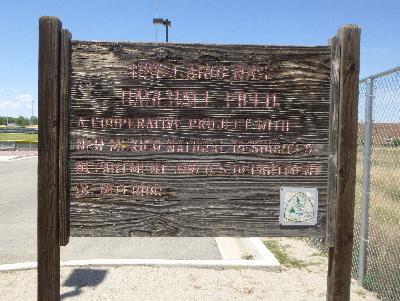 The Pecos League took up residence at this high school field in the historic and resort community of Taos for the 2013 and 2014 seasons.

The sign to the right says that the field is dedicated to one Ray Cardenas, but it gives no information about the individual (who, based on public records searches, may have died in 1992).

I was not able to get into Ray Cardenas Field on my 2014 visit.
---
Return to the Stadiums page
Return to Charlie's home page
E-mail: charliesballparks@verizon.net
---
Site and images Copyright © 2014 Charles O'Reilly. All rights reserved.
This page updated 20-Jan-2015