Runyon Field
---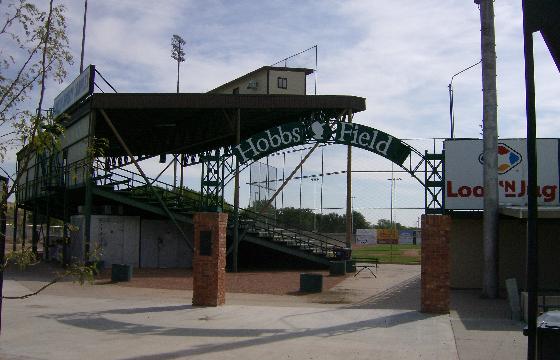 Main entrance to Hobbs Field at the Runyon Sports Complex, Oct-2008.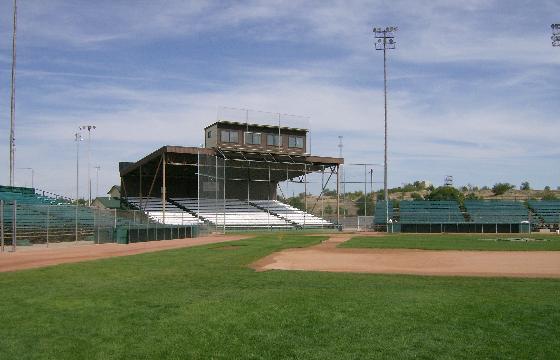 A look at the stands from shallow right field.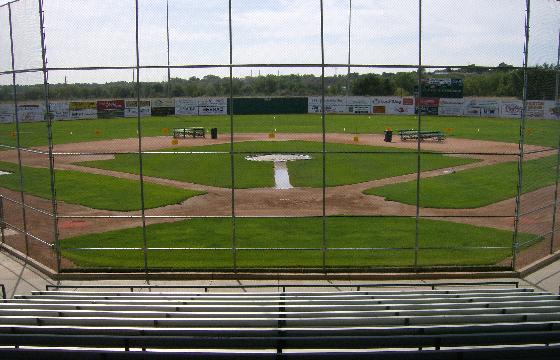 The view from behind the plate. This was in October, and the field was being used for youth football.
---
Quick Facts:
Location: Pueblo, Colo.
Opened: 1948
Home team: Western League, 1950s; American Association, alternate site, 1988; Pacific Coast League, alternate site
---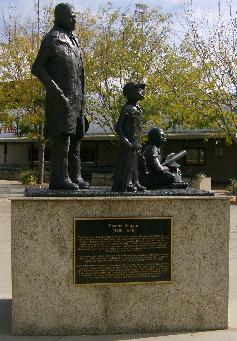 Runyon Field is named for Damon Runyon, the sportswriter best known for his New York writings who got his start with the Pueblo Chieftain in 1910. He headed east later in that decade and became famous for both his journalism and his short stories, including "Guys and Dolls", which became a major Broadway musical.

His hometown honored Runyon by dedicating this park to him upon its opening. A 1995 renovation and expansion caused the main field to be named for his former colleague at the Chieftain, Oneal Hobbs, a tireless supporter of baseball in Pueblo. While the field is in the same place as it was in the late 1940s, all the structures are new to the mid-1990s.
---
Return to the Stadiums page
Return to Charlie's home page
E-mail: charliesballparks@verizon.net
---
Site and images Copyright © 2008 Charles O'Reilly. All rights reserved.
This page updated 13-Feb-2009