The L.A. Coliseum
---
| | |
| --- | --- |
| Main entrance to the Los Angeles Memorial Coliseum, Jul-2008. | Another exterior view. |
---
Quick Facts:
Location: Exposition Park, 34 Street between Vermont and Figueroa, Los Angeles, Calif.
Opened: 1923 (1958 for baseball)
Closed: 1961 for baseball (except for exhibition game, 2008)
Home team: Los Angeles Dodgers, National League (1958-61);

Los Angeles Rams, National Football League (1946-79, 2016-18); Los Angeles Dons, All-America Football Conference (1946-49); Los Angeles Chargers, American Football League (1960); Los Angeles Raiders, National Football League (1982-94); Los Angeles Express, United States Football League (1983-85); Los Angeles Xtreme, XFL (2001); University of Southern California Trojans football (1923-present); UCLA Bruins football (1933-81)

;

Los Angeles Wolves, United Soccer Association (1967); Los Angeles Toros, National Pro Soccer League (1967); Los Angeles Aztecs, North American Soccer League (1977-81)

Capacity: 101,574 (1958); 92,000 (present)
---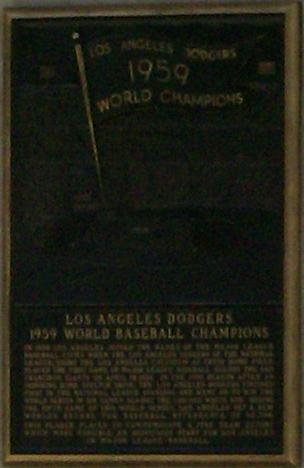 Exposition Park was developed by the State of California in conjunction with Los Angeles County as a fairgrounds in 1872. The University of Southern California opened just to its north in 1880. The fair's racetrack is now the site of a rose garden. The Natural History Museum of Los Angeles County opened on the site in the 1920s, followed in the 1950s by the California Museum of Science and Industry (now the California Science Center).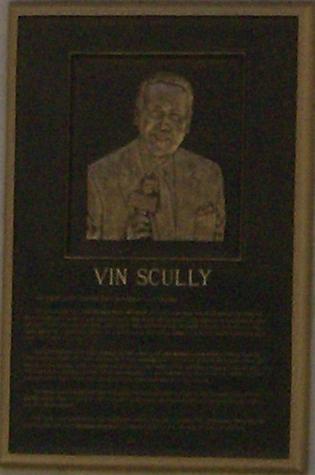 In 1923, sports came to Exposition Park for the first time since the closing of the racetrack, with the construction of the Memorial Coliseum. It was the centerpiece of the tenth modern Olympic Games in 1932, featuring the opening and closing ceremonies as well as competition in athletics (track and field). The Coliseum reprised that function for the 1984 Games. Since its opening, the Coliseum has been home to the Southern Cal football team; it also was the home of UCLA football for 55 seasons.
When the Dodgers first moved from Brooklyn to the West Coast, they played in the Coliseum for four years, until Dodger Stadium could be completed at Chavez Ravine closer to downtown. The shape of the Coliseum was a problem; to fit a baseball field into the park, the left-field fence was unusually short at 251 feet and the power alley was just 320 feet. To partially compensate, a 42-foot screen was erected in left field; balls hitting the screen would be in play.
A March 2008 exhibition between the Dodgers, celebrating their 50th anniversary in Los Angeles, and the defending Major League Baseball champion Boston Red Sox, drew a record 115,300 fans to the Coliseum. At that game, the plaques visible on this page, honoring the 1959 World Series champion Dodgers and their announcer Vin Scully, were unveiled. Scully started working with the team when they were still in Brooklyn and remained with them through the 2016 season.
I was not able to get into Los Angeles Memorial Coliseum on my 2008 visit.
---
Return to the Stadiums page
Return to Charlie's home page
E-mail: CharlieZeb@aol.com
---
Site and images Copyright © 2008 Charles O'Reilly. All rights reserved.
This page updated 13-Jan-2016