Katy Stadium
---
| | | |
| --- | --- | --- |
| Exterior of Katy Stadium including the ticket booth, Sep-2011. | The stands here are only on the third-base side; the press box is of much newer vintage. | A look at the field from the grandstand. |
---
Quick Facts:
Location: Katy Park, 4 Street at Katy Ave, Chanute, Kan.
Opened: 1936
Home team: Chanute Owls (1946), Athletics (1947, 1949-50), Giants (1948), Kansas-Oklahoma-Missouri League
Capacity: 2,000 (approx.)
---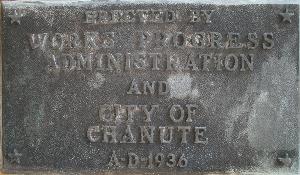 Katy Stadium was built as a WPA project in 1936. The stadium appears to have been built for another purpose, perhaps football or even rodeo, but it became a baseball park by 1946, when Chanute wound up with a team in the Kansas-Oklahoma-Missouri League during the post-war minor league boom. The city has not had a pro team since 1950, but this park remains.

The field at Katy Stadium is dedicated to Paul Lindblad, a Chanute native who debuted with the Kansas City Athletics in 1965 and spent 14 seasons as a relief pitcher, mostly with the A's but also appearing briefly with the Rangers and Yankees.
---
Return to the Stadiums page
Return to Charlie's home page
E-mail: charlies.ballparks@verizon.net
---
Site and images Copyright © 2011 Charles O'Reilly. All rights reserved.
This page updated 12-Sep-2011